Hi everyone,

Its that time again and Update 1.0.2.2 has just went live! This update not only adds a new hero character; the goblin dragon tamer, but also two new scenarios to conquer, customise and test your diplomatic skills in.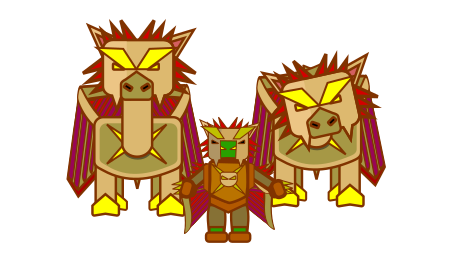 The goblin dragon tamer possesses an uncontrollable dragon that moves around scenarios attacking enemies and capturing structures. This dragon is revived at the end of the month if it is slain in battle. The strength of this dragon is also based on the level of the hero allowing it to cause havoc even in higher level scenarios.
Apart from these additions to the game there have been many improvements including a visual overhaul of the Honodio race to give them more flavour and make room for more improvements later on, as well as many bug fixes.
once again thanks for following the development and I hope I share more news on the enxt update soon.
--- Change Log ---
--- added---
- added: new hero character: Goblin Dragon Tamer with a unique perk.
- added: new scenario: Veaana.
- added: new scenario: Halfthord.
--- improved ---
- improved: overhauled the Honodio race.
- improved: the masters power trait now functions in auto battle.
- improved: players can no longer cast summoning spells on none controllable armies.
--- fixed ---
- fixed: goblin warlord ability would spawn enemy units randomly elsewhere if capital was full.
- fixed: auto battle would rarely execute character perks.
- fixed: the scenario Aberon now correctly has a victory condition.
Files
Kingdoms Installer 1.0.2.1
33 MB
Aug 08, 2019
risen-kingdoms-windows.zip
44 MB
Version 1.0.2.1
Aug 08, 2019