Update 1.1.6.9 - Resolution!
---
Welcome to update 1.1.6.9
With this update I have completely rewrote the games display code, and things "Hopefully" should look a lot better when playing now, especially on bigger screens.
By default the game now uses a borderless window and sets itself to fill your display, although you can swap it to a full screen mode in the options menu if you prefer. Resolution options have been done away with for now, however I'm currently writing up a system to be able to give the game window its border back alongside the ability to set several different sizes for the game window as we speak, so options will be available.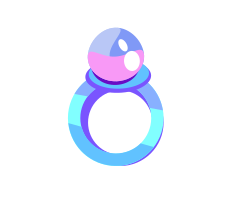 As always countless bugs have been fixed and I've also added a new item, the Ice Ring! This ring allows its wearer to shoot ice at their enemies, slowing their movement and damaging them.
This update effects a lot of the base code of the game and took a while to develop so i hope everyone enjoys the new look and i'll hopefully talk to you all again soon in the next update.
Files
risen-kingdoms-windows.zip
45 MB
Version 1.1.6.9
53 days ago