Welcome back already! Two updates in one day!
Resolution and window options are now fully implemented into the new 1.1.7.0 system.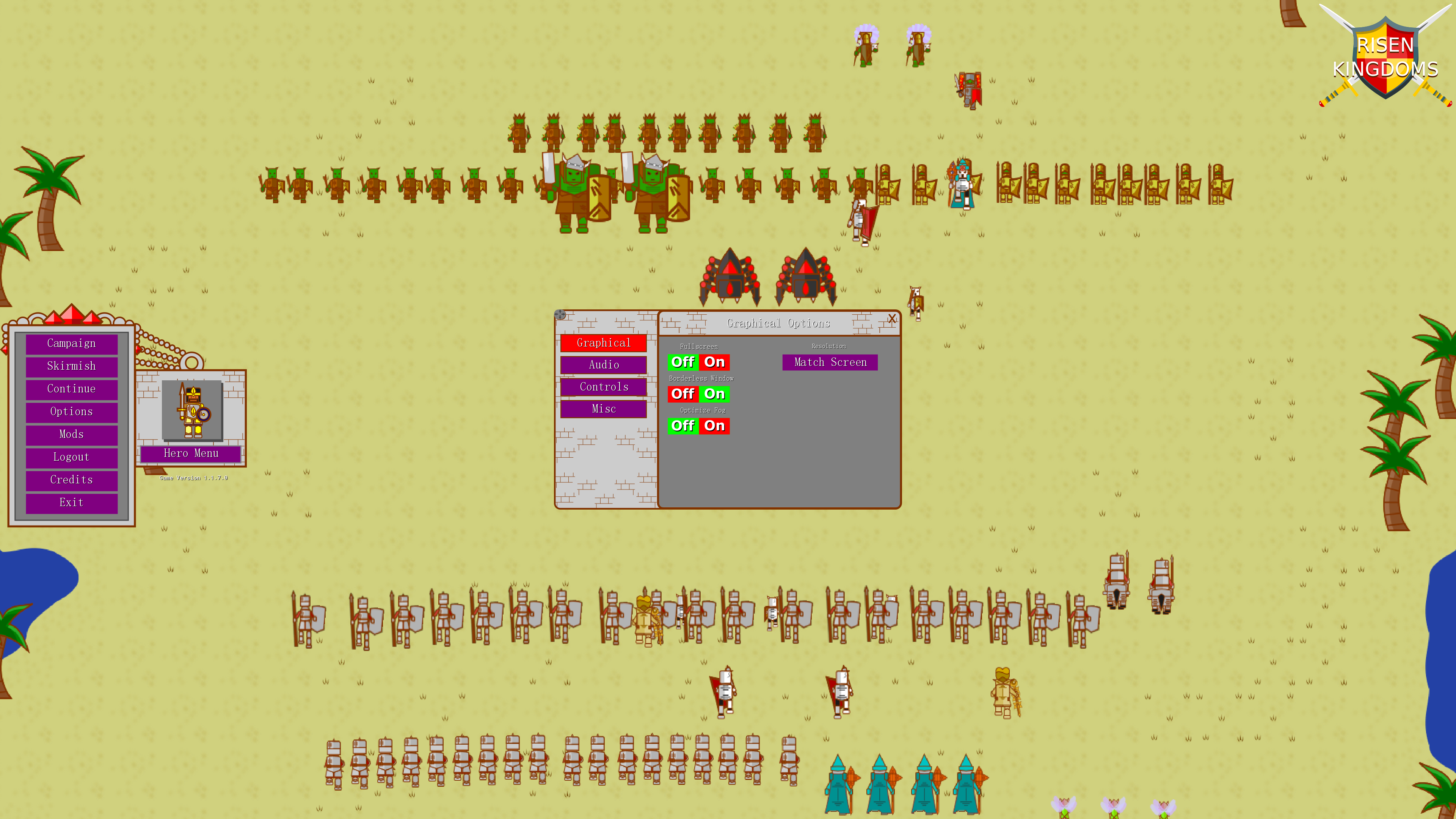 These resolutions are much more powerful than before and allow you to switch from different window sizes, as well as different resolutions in fullscreen and borderless window fullscreen. The pixel smoothing option has been removed as it simply isn't compatible with how resolutions are handled now and isn't needed.
I hope you enjoy the new fleshed out resolution systems and i can't wait to get back to working on more gameplay content :) See you in the next update.
Files
risen-kingdoms-windows.zip
45 MB
Version 1.1.7.0
53 days ago