Crusader Lord Update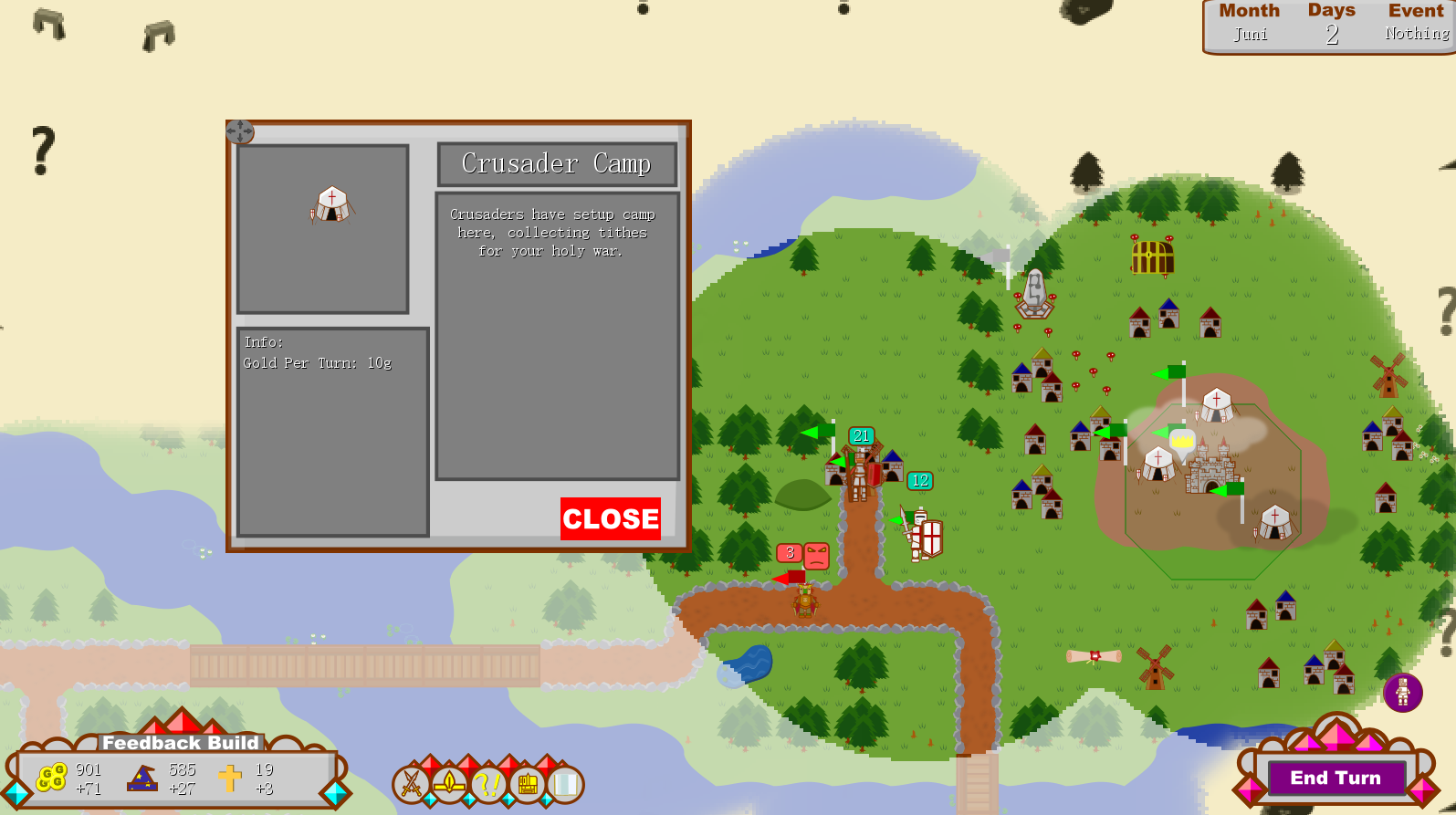 Welcome to the crusader lord update! The first New leader skill set to be introduced since the games publicly playable state.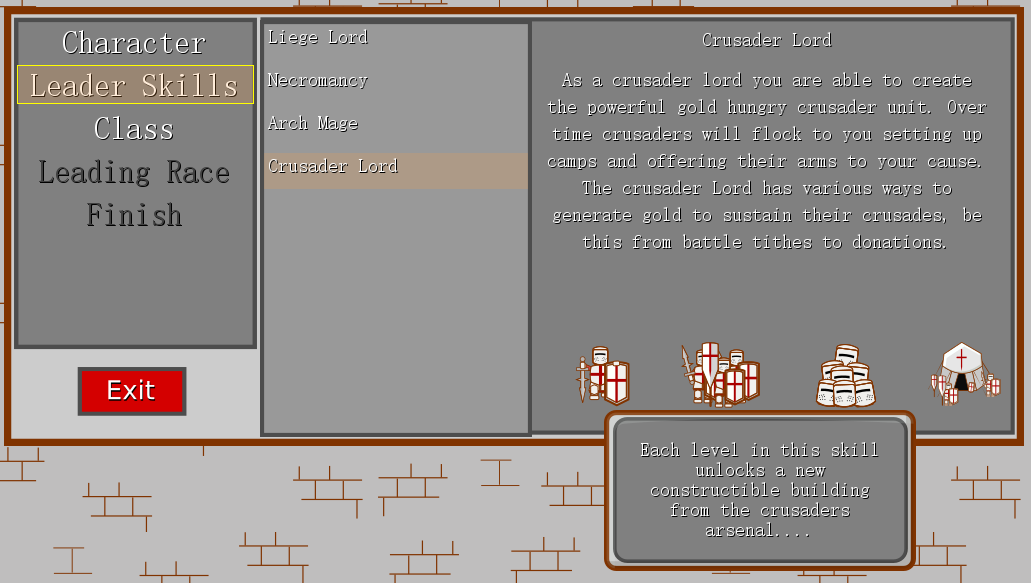 The Crusader Lord leader skill set allows you to call in powerful crusaders to the battlefield, these crusaders can be upgraded repeatably to allow them to become incredibly powerful units. Crusaders however demand a'lot of gold for their time and so this skill set has access to interesting ways to keep up with this need.
I feel this new skill set adds much more variety and replayability to scenarios and skirmish matches, even if the crusader class isn't your cup of tea it will still show up as AI opponents and vassals to make things more interesting. I'm also still going over this skill set as a whole so expect minor changes and new additions soon.
alongside the new skill set there are also minor improvements to different UI elements in the game such as the hero creation menu and race selection, as well as many bug fixes.
As always thanks for following the project and any feedback is appreciated! :)
Files
Risen Kingdoms Free Installer.exe
57 MB
92 days ago
risen-kingdoms-free.zip
61 MB
92 days ago
Risen Kingdoms premium installer 1.0.9.5
57 MB
92 days ago
risen-kingdoms-windows.zip
46 MB
Version 1.0.9.6
92 days ago